Landvision's landscape architects have the role of designing ecological landscape design for South East England in such a way as to make landscapes and ecology more resilient to change.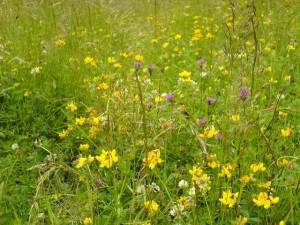 Working within the confines of a specific development scheme, landscape architects can be limited in their scope of operation. However, Landvision landscape architects know that through a strong understanding of ecology, the prognosis of their final schemes will be better. They will be working together to produce pragmatic solutions for improving the environment and biodiversity.
Habitat design, Ecological landscape design and landscape management mitigation for South East England in East Sussex.
Landvision habitat design and landscape management in East Sussex aims to redress species loss and biodiversity and habitat loss. Designing habitats to offset the effects of development, Landvision landscape architects, draw on their strong ecological background. They undertake habitat designs which are often specific to a protected species or special habitat. Landvision's landscape management on each site seeks to offset any biodiversity loss, whether of habitat or of a particular species due to development.
What is Biodiversity Offsetting?
Biodiversity Offsetting can be partly achieved through landscape design with a strong ecological bias, which seeks to deliver biodiversity benefits on one site, to compensate for any loss of biodiversity on another site.
Case studies.
For example, Landvision have recently designed ecological habitats through landscape plans, habitat creation and landscape management work. Landscape management and landscape design plans with a strong ecological bias, have been recently created for new residential and commercial developments, including mining. So, for example, landscapes have been restored after mining activity; the habitats created will include heathland, woodland and grassland adjoining wetland. The species present on site are safeguarded and encouraged using specific landscape management drawn up for their protection in the landscape management plan.
Habitat plans by Landvision are also frequently drawn up as part of the ecology recommendations and landscape design remit.
Woodland management is specified in Woodland Management Plans; in order to maximize biodiversity gains.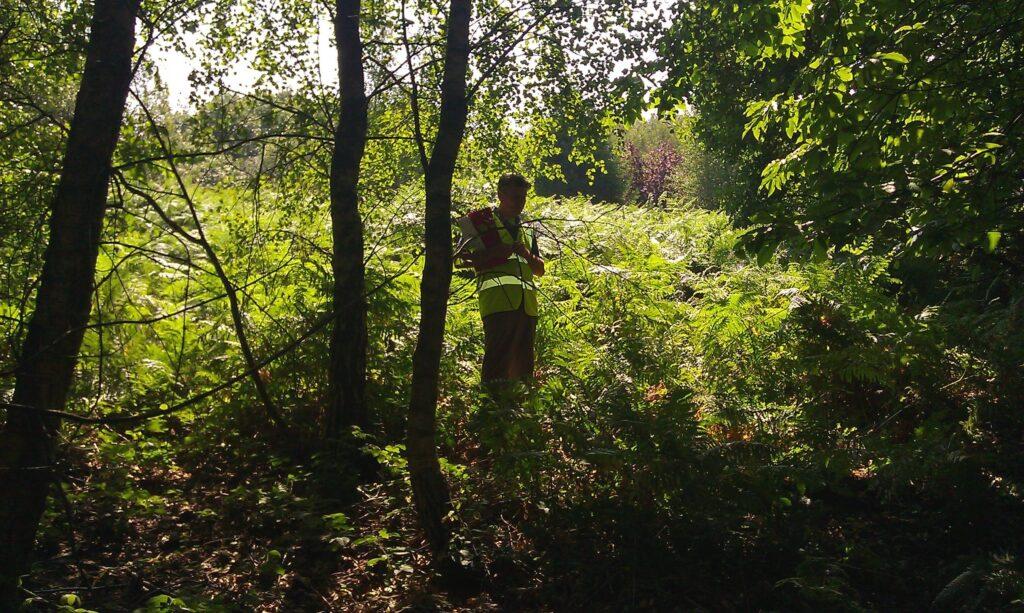 If these plans are carried out then biodiversity gains will be made and the developments will have been truly sustainable. Landscape conditions and section 106 agreements will have been discharged successfully.
Breeam ecology, plus habitat designs and landscape design of mitigation schemes.
Breeam ecology reports by Landvision and management plans are a vital part of biodiversity offsetting by developers. Mitigation design; habitats specific to certain protected species. Their management is an ecological and landscape specialism which Landvision offers to clients such as builders, developers, local authorities and private estates managers in the south east. Landscape plans and garden design by Landvision can also incorporate habitat creation through tree and wildflower grassland creation and landscape management for ecology.
Conservation credits.
Credits for conservation can be bought by the developer, improving other sites in a way that achieves a biodiversity gain elsewhere. These conservation credits are useful where it is recognized that a site may have only limited chances for biodiversity offsetting due perhaps to its size, or the density of a proposed development on a restricted site this is where ecological landscape design can help .
Climate change and Biodiversity offsetting.
It is important to use landscape architects like Landvision, who have a deep ecological understanding. Habitat design and landscape management work can help to combat the side effects of agricultural intensification and development. The latter have led to some of the most dramatic loss of habitats since the 1960s. As population distribution patterns change, with economic migration; movement of the jet stream and other global factors such as changing wind patterns and changing ocean currents, habitat landscape design and ecology are vital fields.
Recent research shows that the geographic ranges of plants and animals could be reduced by climate change. A study, in Nature on Climatic Change, has found that more than half of plants and more than a third of animals could lose half of their climatic range by 2080 if the current greenhouse emissions are not reduced. The role of Landvision and its landscape architects, with a strong ecological design ethos has never been more important than it is now; to stem the loss of our common species.
Effective ecological design, biodiversity offsetting and habitat mitigation projects in East Sussex, are now even more important. In Making Space for Nature, John Lawton indicates that we need to place design of landscapes within the wider ecology that they are connected to and thus, within a wider landscape context. Landvision landscape design and landscape management, link green space and ecology, so that habitats are less isolated and species are less threatened. This is done through creating a network of ecologically stable areas.
Retaining biodiversity.
The economic value of biodiversity services has recently been placed on the political agenda too. This work does require continuing commitment to environment and investment in the creation and management of natural habitats in East Sussex. Nature has a cost, but ignoring nature has a greater price. Flooding and other climate change effects such as landslides, soil erosion, pollution of water courses, low agricultural yields, and increasing storm events' frequencies are all prices which we may have to pay if we ignore the needs to safeguard our landscapes, our biodiversity and to slow down climate change. For more details on Landvision landscape ecology, landscape design and landscape management, with specialist habitat design and landscape management in East Sussex, go to contact page and ring our landscape architects now on 01892 782200.
Save