There are reasons for increasing Urban Green Ratio in London.
The population of London is expected to grow from 8.96 million in 2021 to 9.4 million in 2030 [1] and to 11 million by 2050 [2]. As it grows, the Greater London Authority (GLA) is committed to making London a greener city by increasing Urban Green Ratio.
In addition to the growth in population, London is experiencing a rapid increase in the number of tall buildings. The New London Architecture's annual review of skyscrapers over 20 storeys or more states that there are 587 tall buildings in the pipeline in London – with 310 granted full planning permission and 127 under consideration. [3]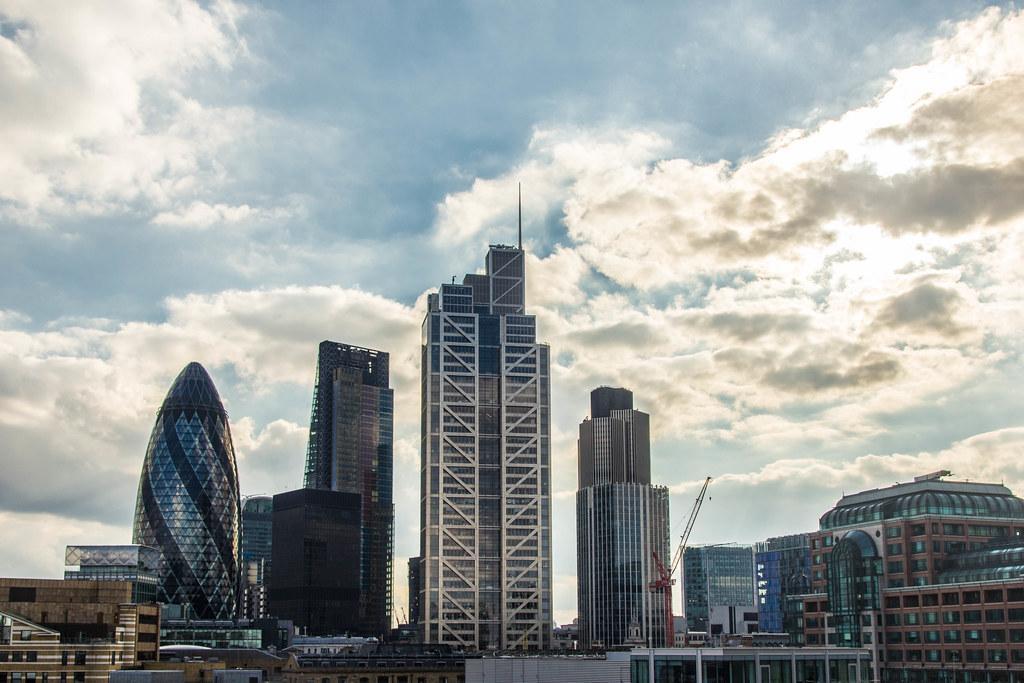 "City of London skyscrapers" by futureshape is licensed under CC BY 2.0
The tall buildings will be accompanied by an increase in the number of smaller buildings.
In the last two decades, the GLA has taken a number of steps to protect the green spaces in London. The London Plan has set out policies to protect the green spaces in London.
The GLA set out the primary planning goals for the Central Activities Zone as to: (a) increase green space; (b) improve air quality; (c) reduce the UHI effect (heat island) and (d) prevent flash floods, with climate change adaptation and mitigation seen as a cross cutting issue. [4]
These goals are united in conserving, generating and enhancing green spaces in London.
The GLA has estimated that the green spaces in London will need to increase by a minimum of one million square metres by 2050.
The Mayor's London Plan in which two goals relate to urban green space and aim at addressing vegetation loss, overheating and flooding. To address the former it was envisioned to plant 2 million trees and to increase green space by 5 % by 2030 and another 5 % by 2050 (2011a), with the street tree programme especially targeting areas known to experience overheating. It also has a Living Roofs and Walls scheme focused on creating green roofs and recreational living roofs and green walls to help London adapt to the risks of climate change such as flooding, overheating, drought; and reducing the urban heat island effect in the city (GLA, 2008). [5]
Solutions
To increase urban green ratio in London, there is a need to develop innovative solutions. One of the solutions is to use green infrastructure in cities. It is the network of green spaces, rivers and wetlands, as well as features in urban spaces such as street trees and green roofs, that provide the natural environment for wildlife and people.
Green infrastructure can help to alleviate the effects of climate change. It can also help to increase biodiversity and enhance the quality of life of London residents.
One key example of green infrastructure (and blue links) is the Thames Estuary, which is the largest wetland in the UK. It is home to a wide range of wildlife, including the famous Bewick's swans.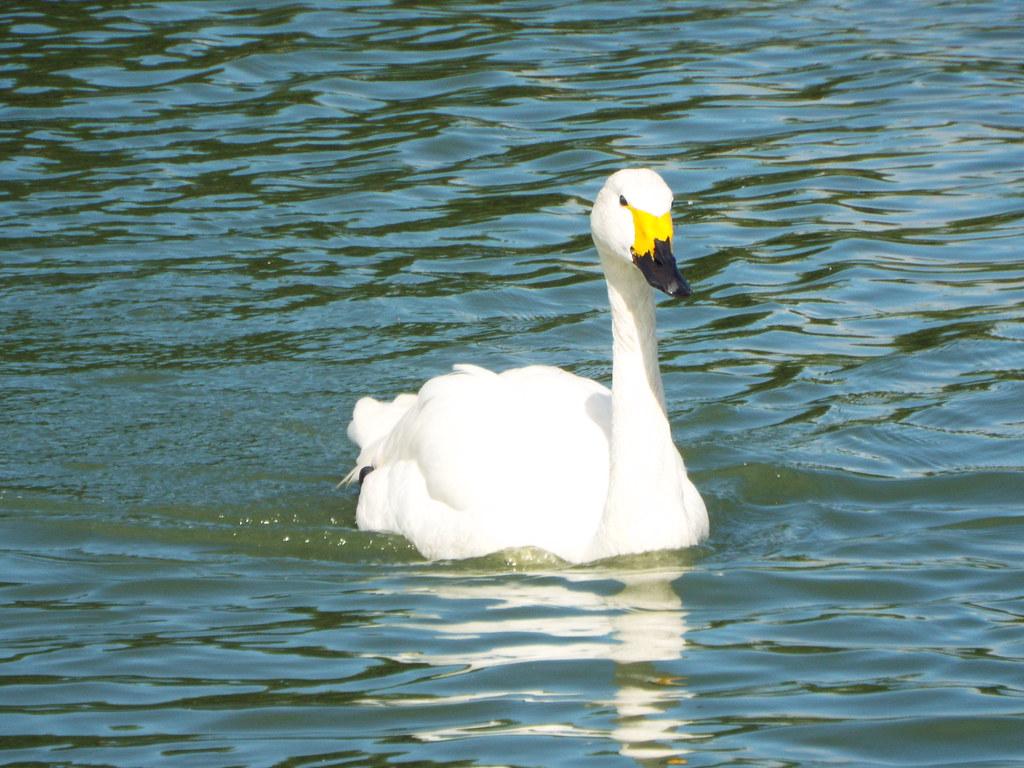 "Bewick's swan" by Marie Hale is licensed under CC BY 2.0
In the past, the Thames Estuary was very polluted by sewage and industrial waste. But in the 1970s, the government decided to clean up the Thames Estuary. They spent a lot of money on the clean-up. Nature based solutions can offer enhanced green spaces which also function as ways of tackling pollution, the urban heat island effect, and help with drainage.
There is a growing awareness and evidence base for the multiple benefits of green infrastructure in addition to the habitat it inherently provides to wildlife, including wellbeing of London residents and its role to alleviate the affects of climate change.