Habitat creation.
Habitat creation in Surrey, Sussex, Kent and Hampshire, including tree planting in Surrey, Sussex and Kent.
This habitat creation can mitigate for LVI as part of LVIA and can include orchid and other planting. Some rare species of plants are protected so check with us first. Rare plants should not be removed from their wild habitats.
Landvision advisers can help to create habitats with suitable habitat conditions for unusual and special species such as orchids. we will advise on sensitive locations and designs for these species in wildflower meadows, forest gardens and rain gardens if space allows.
We undertake habitat creation and landscape designs for large private estates in Kent, Surrey and Sussex. We also prepare woodland management plans and parkland management plans in Hampshire and Kent.
Creating habitats.

We can advise you on habitat creation on your land, for orchids and butterflies.
We design for creation of habitats, such as wildflower meadows and butterfly gardens.
We can provide specialist design advice for green roofs, and habitat creation for varied eco projects.
Forest gardens and rain gardens.
Forest gardens are increasing in the UK. Landvision design involves habitat creation for these beautiful and sustainable habitats in Surrey and Sussex.
Landscape designs including forest gardens, rain gardens can also include wildlife ponds and wildflower meadows.
This habitat creation will support beautiful and rare species including dragon flies, newts and protected species such as unusual woodland birds.

Stepping Stones and Green links.
Down land stepping stones, wildflower enhancements, sustainable drainage systems in gardens, woodlands and orchards are also planned and planted.

What are habitat creation benefits?
Landvision designs for habitat creation and adding Green infrastructure (GI) links, in Surrey and Sussex, help to improve quality of life and health and well being. They add wildlife and biodiversity, creating tranquillity and relaxing places to be.
Ecological Diversity.
The use of habitat creation helps to enhance ecological diversity. Habitat creation by Landvision in Surrey and Sussex also builds resilience to climate change. Creation of habitats can help economic attractiveness. These benefits to society are immeasurable but are vital and are called ecosystem services.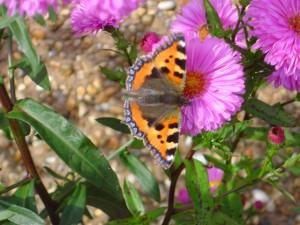 SUDs and sustainable landscapes.
Landvision's designs and habitat creation in Sussex, Surrey and Kent are part of the latest vision, and goal . This is to create a resilient landscape to combat effects of climate change. By creating and linking green infrastructure we can create the new robust multi purpose landscapes which we need. This will help us to combat future climate change effects and reduce frequency of storm water events such as flooding.

Our plans for habitat creation will help you to obtain planning permission. this is as the latest planning legislation protects the landscape and looks for links of green infrastructure and habitats to be created. Landvision plans help to provide these new links and to enhance existing habitats in your landscapes. The costs are generally low compared to the overall construction budget.
However, this will have immeasurable lasting positive effects for you to enjoy. Then also, for you to leave behind, for future generations to enjoy.
Creating a strong Sense of Place.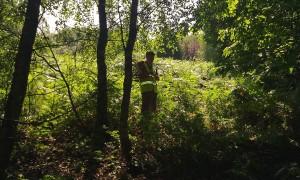 The landscape designs by Landvision have been used in schools, colleges and offices, as well as new builds, large private gardens and parkland estates. Our designs produce a strong sense of place. They can also add to landscape character.
Do you need a beautiful place to live and work in? Landvision design beautiful landscapes which are functional.
Green infrastructure in Sussex, Hampshire, Surrey and Kent.
Did you know that including more varied native species to plant, we can add to variety of wildlife? This helps to enhance local landscapes and a strong sense of place.
GI contributes to sustainable development and to overall planning policy objectives and guidance for landscape.
The need for GI to be in long-term planning, including management and maintenance
National Planning Practice Guidance, GI links including to climate change, public health and putting GI into local plans.
A clear statement highlighting that the Community Infrastructure Levy can be used to fund GI
Importance of GI within local and neighbourhood planning.


When and why is mitigation required in LVIA?
Mitigation in LVIA in Sussex, Hampshire, Kent and Surrey will include accurate baseline studies by Landvision. It can also include habitat creation and other enhancements as well as SUDs, (Sustainable urban drainage schemes) integrated into wetland management.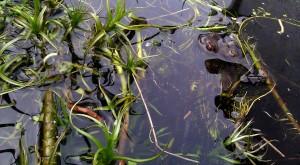 Baseline Studies.
Baseline studies are vital for drawing up effective mitigation in LVIAs in Sussex, Surrey, Kent and Hampshire. Assessments of landscape and visual effects are set against baseline studies.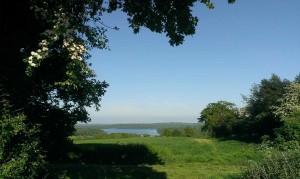 What will the results be used for?
The results of the LVIA baseline studies will determine significance of likely effects including any cumulative effects.
Mitigation is part of the LVIA process used by Landvision in Sussex, Surrey, Hampshire and Kent.
Baseline studies in Surrey and Hampshire will include any landscape designations, the latest landscape character assessments, information on landscape history, plus any sites of recreational interest, for example, Country Parks, AONBs (Areas of Outstanding Natural beauty).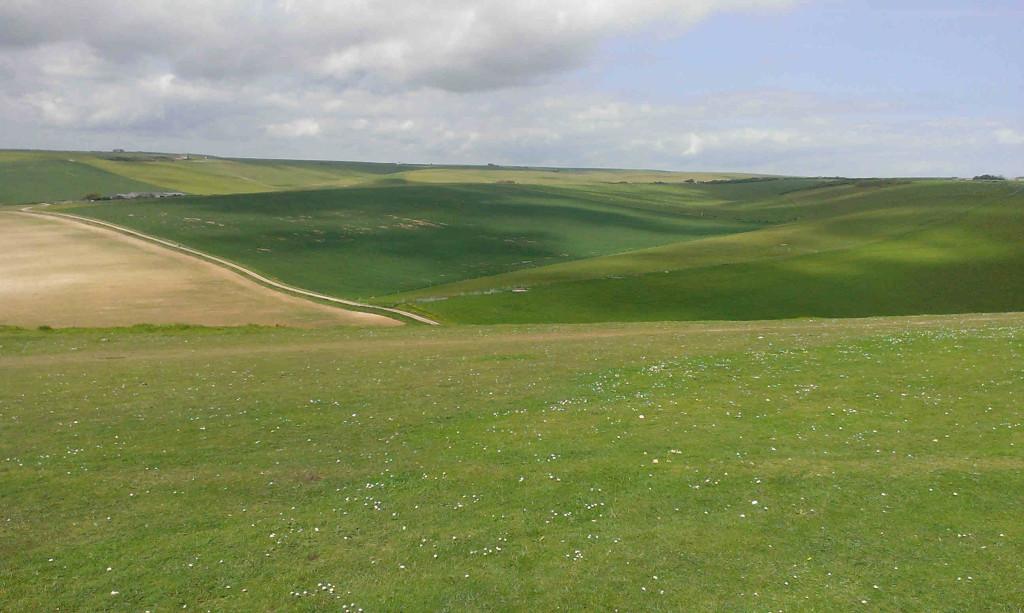 If there are likely to be significant landscape effects on the baseline landscape, an LVIA by Landvision in Surrey and Hampshire will recommend appropriate mitigation.
Mitigation is part of the LVIA process in Sussex, Hampshire, Kent and Surrey. It is required to minimise the adverse landscape and visual effects of a proposed development. This may be the effects of changes in views on "receptors", people receiving views of proposed developments.
What are Receptors?
Receptors affected by changes in views are often walkers who value landscape natural beauty. Areas of AONB and National parks are particularly prized. In High Weald AONB in Sussex and Kent LVIA mitigation can be required. In Landvision LVIA in Kent and Sussex, the landscape and visual effects are examined to determine mitigation in the LVIA in Kent and Sussex. This includes mitigation from viewpoints in Kent and Sussex. This mitigation is determined as the effects of the proposed development on viewpoints are assessed.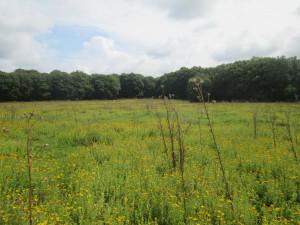 During the scoping study for LVIAs in Sussex, Surrey, Hampshire and Kent. Key LVIA issues are examined; these will include significant landscape and visual effects. If developments lie within South Downs National Park in Sussex, on a Ramsar site in Sussex or Kent, or perhaps in a SSSI in Surrey, then mitigation will be needed as part of the LVIA.
For LVIAs in Sussex, Kent, Hampshire and Surrey, Landvision's mitigation will be assessed. Consultees can include Natural England or the Environment Agency for linking of green infrastructure, or biodiversity mitigation. The LPA and its consultees in Sussex, Surrey Hampshire and Kent, will also assess the likely effects of the proposed development and will say what mitigation measures they require. The LVIA by Landvision will then include assessment of any likely long term effects of mitigation.
Examples of mitigation schemes for LVIA include habitat creation; wetland creation, including woodland copse planting, hedgerow planting and specimen tree planting. Green infrastructure may include creation of links between woods and species rich wildflower meadows including wildlife ponds.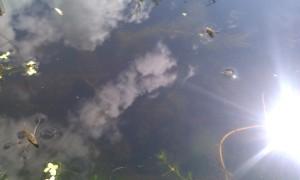 Mitigation in LVIA in Sussex, Hampshire, Surrey and Kent may also include mitigation for the Cultural Heritage and Ecology of a site. This mitigation depends on the baseline studies findings on these subjects. At Landvision, a whole landscape approach is taken to mitigation, with cross over between Cultural Heritage, History, Ecology and Landscape effects and Landscape Visual impacts. If you have any queries about mitigation for your scheme and LVIA in Sussex, Surrey, Hampshire and Kent, or have any general queries about LVIAs, please contact us via the contact page

How to include Mitigation in LVIAs in Sussex.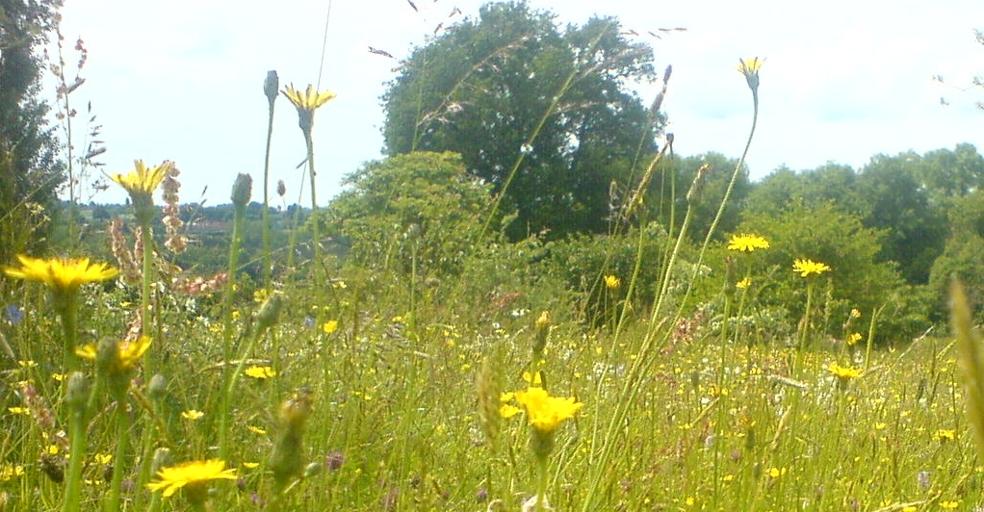 Landvision regularly draw up Landscape Master plans, habitat creation and green infrastructure. links.
Biodiversity offsetting including habitat design and management plans, bring biodiversity benefits to offset any anticipated biodiversity loss due to development.
Sometimes this mitigation will be on the development site or this may be on other sites such as Special Areas of Conservation SACs See Biodiversity offsetting, on our Landvision blog.
Certain habitats are impossible to re create or to offset and should not be destroyed. Please seek advice first before beginning any programmes of clearance to your site.
If you have queries about habitat creation by Landvision, please go to our contacts page Please ring Landvision 01892 782200.
Save
Save