Landscape planning and development, Planning, designing and development draw a specific overarching for the framework of landscape policy and planning application work provided by landvision.co.uk. There are an immense amount of benefits of landscape planning and the associated landscape conservation as well as the Development services provided by Landvision that include the following;
Landscape supports health and wellbeing. Landscape character when coinserved and enhanced helps to sustain local distinctiveness. Cultural identity is intrinsic to landscape character and LVIAs assist and contribute to quality of life. This can be in Lifestyle and is part of National identity, with huge benefits as well as for visitor economy.
It helps to recognize the importance of landscapes like national scenic areas, coastal landscapes, national parks, and wildest landscapes which are set up. The wildest places compliment others such as the formal landscaped areas of parks and gardens, and they become part of the urban cene, whilst protected countryside backdrops form parts of the landscape setting of towns and cities.
Landvision's input and landscape services also helps to promote a planned approach to development that reflects the dynamic nature of the landscape and the challenge presented by climate change.
The quality of the environment is safeguarded, with proper landscape green infrastructure, so that there are added bonuses of being able to put in place prioritizing for improvements across the country.
Our landscape planning policy incoludes an understanding of how that policy works in reality. This includes setting up Scottish government policy on land that is available, to enable people to be able to explain how land use planning works and how that reflects government policy, that aims to conserve and enhance the landscape, through sensitive development areas.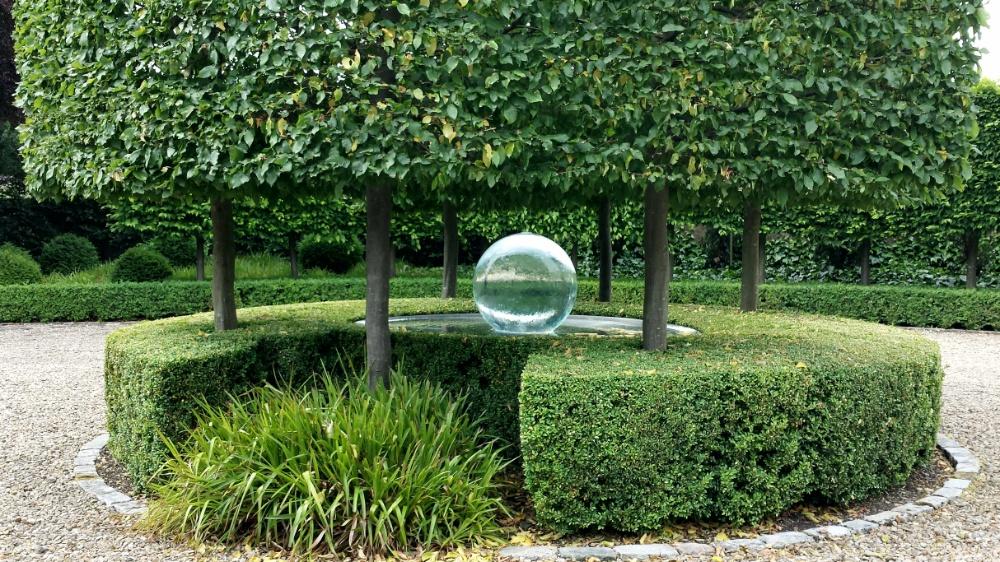 A Landscape Development Plan includes;
The directive in a useful domestic, home setting or a commercial landscape setting can be approached by a step by step process to make the desired changes. From drawing of the first the rough sketch, to formulating more complex design ideas, we let our client know the general idea of how the design is going to look, and how it will be, for each of the landscape areas. Then we create a final plan of the detailed design, to the scale drawing, which varies to whatever is required for the project.
We draw a base plan that includes your berif and requests, as well as our advice
Develop a list of existing and desired outdoor features
We outline the major landscape areas
Locate desired features in proper landscape areas
Developed the final landscape plan
Our attractive Landscape Planning and development plan will be attractive. The design principle of the landscape is to conserve key fetures of landscape character, syuch a smature trees, beautiful views, and to screen off unwanted or unsightly views. We design useable, practical landscapes because we locate play with utility Areas. We also enhance the general look of the setting, by locating play areas in pleaces where they don't attract from the home. We can design planting schemes to suit your budget, and maintenance brief for your commercial space. We do not try to overplant, as we know the ultimate sizes of plants, and so our plans allow for the natural the growth of for example, the shrub or the tree. Our experts consider planting large shrubs and trees, as well as smaller plants for example for smaller sites in cities, or a scheme for the seting of a small house. That is why our schemes are so popular , as they are always bespoke. As each site needs different approaches to design. The design varies from large to small, with plant sizes tapering from larger shrubs to a special focal pont such as a statue or a fountain in a formal garden setting. This could be a specimen tree planted with a bench at the corner.
Tree surveys.
Landvision has acquired great skill at undertaking tree safety surveys that will help you to manage your tree stock safely. Their experts will give you arboriculture advice about how to manage the trees on your landscape. They can also give some tips about minimizing any risk from trees on your site. Landvision's experts provide tree safety advice as well as arranging and discussing how for you to allocate tree safety services on various sites that include; sites owned by a variety of local authorities, sites which are commercial land, with trained personnel, many of whom have honors degrees in landscape, and indepth landscape training. We will be liaising on your behalf with architect and construction professionals, to construct projects that really work well and look great, whilst retaining mature tree cover as far as practical.
The basic tree safety survey is undertaken by a Landvision professional, to assess the potential hazard to people. That hazard may be from placing a new structure near to or in the root protection area of trees, without obtaining specialist advice first. The very basic understanding of the process, involves the information about the tree and is health which is collected and analysed by the arboricultural professional of Landvision. The tree safety surveys should be used as a form of supplementary data to assess the risk from trees; for example for restoration sites. This will make the site safer for everyone from the volunteer, and for construction workers, as well as for the visitor who is not normally on the site, or may be temporarily working on the site.
We are sure that landviison provide a tip top service on trees, with the following things being included, after getting all the information and gathering it together, to lower the risk of trees on all parts of a restoration site. Services we offer include tree safety and BS 5837: 2012 tree survey, and that is;
Reporting about the tree
Preliminary site survey and consultation with client
Determining the scope of the survey
Tree protection, site planning and site safety preparation
Tree risk management
Tree health, assessment and recommendations
We discuss the expectation of our client while conserving their landscape trees, serving the landscape as well as the client. We will also need to obtain relevant permission for site access. We will arrange all our material and tools before we arrive, so that we provide our full services. We will require written confirmation of agreed criteria for tree surveys. The surveyor's proposed process and the training and personal capabilities of the surveyor's knowledge are all outlined to the client. Our surveys range from identifying the trees that are an immediate threat to people, to those that also need to be inlcuded in the assessment. Every tree within a target area, known as the construction zone, and their potential hazards, will be listed in a Tree Schedule.
We handle tree risk management very seriously and will make tree assessment surveys avaiulable to the client and LPA where the latter requires the report. The things which we will include will be to look out for cacks in the tree, dead branches and falking bark. There is a echnological revolution afoot and there are lots of new ways to transmit data, with new ways of data storage. The location of plant and machinery, and the drawing up of site boundaries, and work compounds' locations, are determined following tree sfaety surveys. Tree surveys can include trees in and next to recreational areas. Due to higher levels of use, that could call for more detailed surveys and made a priority in the service schedule that to be listed.
The tree is a vital landscape fetaure. Many people have an attachment itself inspection by our team, your local environment can play an important part in the trees current condition in which the trees are situated good pose other risks to the server, slope, tree lean, tree density and weather etc.
Conclusion-
The company offers three safety services at school sites, private residential properties, streets trees and public open spaces at most affordable prices around the country. The Landvision team is well qualified and is experienced in arboriculture, to assess the significant defects of certain trees. Trees in the city may have some long lasting defects, so it is vital to to provide tree safety surveys especially when a tree shows visible early warning signs before their failure. For more information about tree root protection.